In post-industrial Hong Kong, the landfills are close to capacity, neighbouring mainland China has closed the door on importing recycling from other countries and consumer purchasing fervour shows no signs of slowing down in the region.
"reFashioned" follows the stories of three entrepreneurial innovators taking steps to motivate the fashion industry to evolve in the face of such adversity.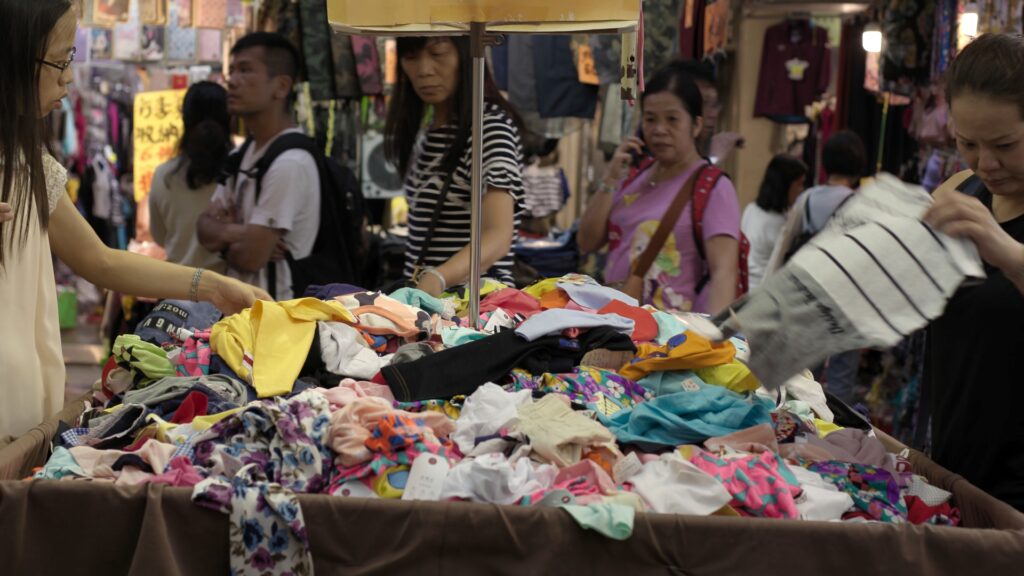 Fast moving Edwin Keh and his team of scientists at HKRITA have developed radical new technologies that enable blended textiles to be recycled for the first time. Now, under Edwin's fearless leadership they race to bring their innovations to life at industrial scale in time for the grand opening of the city's only new textile mill to open in the last 50 years. As Edwin struggles with balancing his roles as family man and leader, he also ambitiously commits the team to miniaturising the technology to fit inside a shipping container. If this unproven technology can be made to work, they will have succeeded in creating a consumer facing showcase intended to inspire the next generation to upcycle their clothes and also potentially revolutionise the fashion industry.
Inspired by motherhood and confronted with the limited time children wear clothes before outgrowing them, former fashion buyer Sarah Garner was compelled to create Retykle, an online platform selling second hand quality children's clothing. In a market where used garments are traditionally shunned, Sarah must overcome an age-old mindset to reach consumers and achieve commercial success. As a non-technical founder of a tech company, she is determined to surmount her shortcomings by hiring a fitting CTO to help scale the company and expand to new markets, but she is forced to pivot when the search fails and success hangs in the balance.
Eric Swinton is worried we are drowning in our own waste. Working in the corporate gift industry he discovered how much single use plastic goes straight to landfill and was galvanised to start his social enterprise Vcycle. The grassroots organisation aims to simultaneously tackle Hong Kong's plastic waste and social issues by paying elderly waste pickers a fair wage to collect plastic bottles to upcycle into PET fabric. Eric optimistically launches a citywide campaign to collect ten tonnes of plastic bottles, but is plagued by financial and logistical woes that see him struggling to reach his target. He naively finds himself unable to convert bottles to thread in Hong Kong resulting in a desperate search throughout Asia to find a country willing to import them. With time and money running out, the fledgling entrepreneur turns to his Buddhist beliefs to fuel the positive outcome he hopes for.
These narratives are set against a backdrop of the rise and fall of the 'made in Hong Kong' industrial era through the eyes of the people who lived it, and begins to stitch together what the future of sustainable fashion and the beginnings of a circular economy in the city may look like…
Meet The Protagonists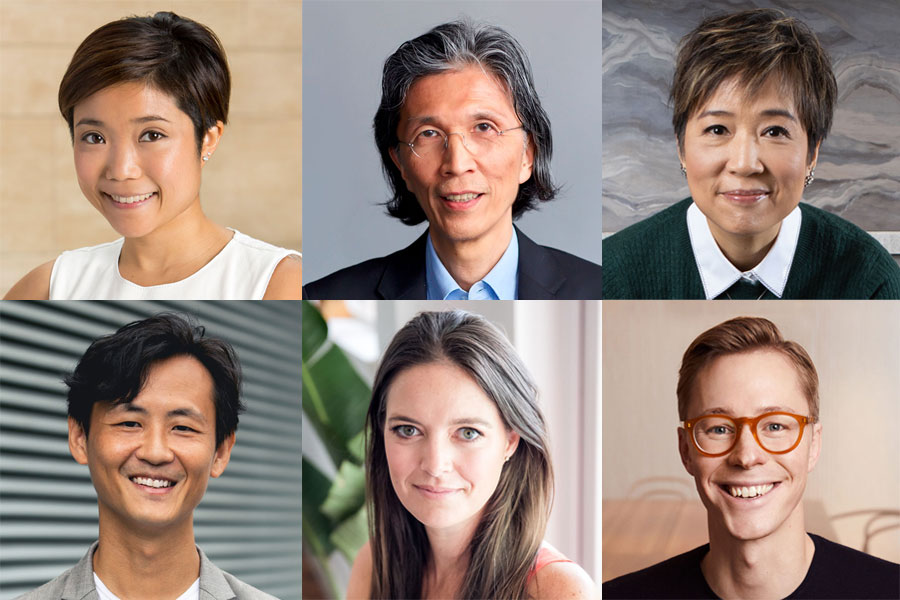 ---
Meet our main characters who are all striving to bring the fashion industry into a new light with circular economy and environment at the forefront.